Spicy coconut curry mussels
Mussels are one of my favourite ingredients and they are so good for you too - packed with minerals and nutrients - including zinc, selenium and vitamin B12. Check this article out for more information about the health benefits of mussels and why they are good for us.
Mussels are really versatile and work with a variety of diverse flavours, from a simple moules marinieres, to a sauce flavoured with Roquefort cheese - a particular favourite I discovered on a recent trip to France. However I was in the mood for a dish with some curry spice and coconut so came up with this recipe for spicy coconut curry mussels. This recipe has a gentle heat from the curry powder and chillies and the addition of coconut milk creates a lovely creamy curry sauce - perfect for mopping up with crusty bread and chips.
An ice cold beer on the side would be great too!
A quick and easy recipe for mussels - my spicy version of moules-frites - ready in less than 10 minutes.
Spicy Coconut Curry Mussels
serves: 2
recipe author: chip butties and noodle soup
preparation time: 5-10 minutes
cooking time: less than 10 minutes
ingredients:
1 kg mussels (I got mine from Exmouth Mussel Company from Abel and Cole)
1 onion - finely chopped
2 cloves garlic - crushed
250ml coconut milk
1 level tbs curry powder (I used Chief brand which contains

coriander, turmeric, cumin, fenugreek, salt, fennel and chillies)
1-2 fresh chillies - finely chopped
2 tbs chopped coriander
wedge of lime to serve
2 tbs vegetable oil
method:
prepare you mussels by washing rigorously in cold running water, discard any that remain open and do not shut when given a sharp tap. Remove the 'beard' if present by giving it a gentle tug which should be enough for it to come away from the mussel.

heat your oil in a pan before adding the onion and garlic - fry for a few minutes until softened

add the curry powder to the onions and fry off for about 1 minute before adding the coconut milk

add your cleaned mussels, stir around, then put the lid on to allow the mussels to steam for a few minutes

the mussels are done when they are all opened - this should take about 3-4 minutes. Discard any mussels that are broken or unopened.

add your chopped chilli and coriander to the mussels and serve in large bowls with lime wedges, a crispy bowl of frites/chips and big chunks of crusty bread to mop up the spicy juice.
I hope you give this recipe a try. Please do leave a comment and let me know how you get on and any favourite ways you have of cooking mussels.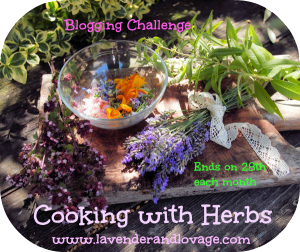 I have also entered this recipe into