A beautiful taste of late Summer. Crab and fennel are a perfect match and great with pasta. Top this with a lovely chilli, anchovy and lemon pangrattato and a scattering of herbs and you have a dish ideal for
alfresco dining enjoying the last of the Summer sun.
Pangrattato is Italian for breadcrumbs - fried up with a bit of olive oil to top your pasta or risotto dishes - and a much cheaper alternative to Parmesan. Crab and any kind of fishy pasta does not work with Parmesan anyway it just seems to 'clash' and become a bit cloying. The pangrattato adds a crunchy, spicy bit of texture which works well against the soft, delicate pasta flavours.
Let me know how you get on - I hope you enjoy - this is one of my favourite pasta dishes.
preparation time: 10 minutes
cooking time: 15-20 minutes
serves 2-3
recipe by: chip butties and noodle soup
crab and fennel pasta with chilli and lemon pangrattato
ingredients:
100-170g cooked white crab meat - I used fresh Cornish white crab meat, but tinned is also fine.
1 fennel bulb - chopped/sliced - I cut my in chunky, lengthways slices
1 clove garlic - crushed
400g chopped tinned tomatoes
1 tsp fennel seeds
2 tbs olive oil
200g dried pasta - I used spaghetti
handful of chopped fresh herbs - a mix of basil and parsley works really well here
salt and pepper to taste
for the
pangrattato:
100g white breadcrumbs (whizz up in food processor or tear/chop up - I left mine quite
chunky)
2 tbs olive oil
3-4 anchovies
1 tsp chilli flakes
zest of 1 lemon
method:
heat 2 tbs of olive oil in a pan, add your fennel seeds and garlic and fry for a minute or two before adding your chopped fennel.

cook for about 5 minutes until your fennel has softened then add your tinned tomatoes.

simmer and let your sauce reduce for about 10 minutes or so to make sure the fennel has softened well. Add a splash of water if it looks like it may be drying out.

add your pasta to a large, salted pot of boiling water and cook until al dente (about 10 minutes but check by tasting a bit to see if it's ready).

while the pasta and sauce are cooking fry off your breadcrumbs/pangrattato with

2 tbs olive oil, anchovies, lemon zest and chilli flakes until crisped up and lightly golden.

when the pasta is done, drain and add to the pasta sauce along with your cooked crab meat - stir until well mixed - this also helps the sauce stick to the pasta as the starches are released from the stirring.

check for seasoning and

finish off with the chopped fresh basil and parsley, a squeeze of lemon juice and a large sprinkling of the pangrattato. Enjoy! Preferably outside, in

the late Summer sun :-)
As always your comments are most welcomed. I would love to know your thoughts and if you try any of my recipes. Happy cooking, and thanks for stopping by.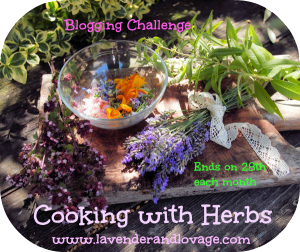 I have entered this recipe into