My onion soup with tomato, aniseed and rosehip. A late Summer soup - inspired and adapted from onion, aniseed and tomato soup by Clarissa Dickson Wright from Clarissa's Comfort Food. A good read, packed with delicious, comforting recipes.
Onion soup with tomato, aniseed and rosehip - an unusual and curious combination you may think - and I certainly did before I tried it, but it works. The lovely aniseed bitterness with the sweet and caramelised onions mixed with the floral and tangy rosehip is an interesting and tasty combination. The dried red chillies I leave whole so they just add a background heat and spice, rather than overpowering the dish. The final addition of basil highlights the aniseed with it's similar flavour.
As readers of my blog will know I love to experiment with herbs and spices and new flavour combinations. It's good to be out of our comfort zone every now and then...otherwise how else would we learn or try new things. I am writing this at a time when my life is changing dramatically....with plans to move abroad to start a new way of life and business....exciting and terrifying in equal measure. I am trying more and more to become conscious to the idea that life really is short - I know we can all say it from time to time, but to understand it and feel it are different from just saying the words.
I know this is only a blog about recipes and cooking, but for me cooking is not separate from my life. It is for my family and friends and it is a reflection of them and other influences all around me in the world, and a way I have of sharing and communicating this with others. Sometimes you have to take a leap of faith and believe that you will be OK...so in the grand scheme of things a little bit of aniseed or rosehip in our tomato soup may not seem like much, but if we are stuck to our recipe books, and our fixed ways of doing things we will never discover the whole world of spice and flavour out there. So here's to taking a leap of faith; both in and out of the kitchen. Let me know how you get on and as always your comments are most welcomed and I look forward to hearing from you.
onion, tomato, rosehip and aniseed soup
recipe by chip butties and noodle soup inspired and adapted from
Clarissa Dickson Wright's onion, aniseed and tomato soup
preparation time: 5-10 minutes
cooking time: 20-30 minutes
serves 4
ingredients
3 large onions - thinly sliced
400g chopped tomatoes (tinned or fresh)
1 litre chicken/vegetable stock
2 garlic cloves - thinly sliced
1 tsp aniseed
1-2 dried red chillies
1 tbs rosehip preserve (I used rosehip preserve from rose cafe preserves)
2 tbs roughly torn basil
olive oil
salt and pepper to taste
method:
heat up a pan before adding olive oil and your sliced onions. Cook the onions gently until soft and caramelised - this will take about 15-20 minutes

add the aniseed and dried red chillies and fry for a few minutes to help release the essential oils along with the sliced garlic

add your tomatoes, stock and rosehip preserve and bring to a boil

simmer for about 15 minutes

add your fresh basil, check for seasoning and serve. Great with crusty bread and butter.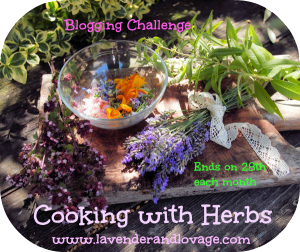 I have also entered this recipe into