Burwash Rose cheese salad with pomegranate, peach and chilli
As part of my #EatDrinkSussex series, focusing on Sussex food and drink, I visited La Cave a Fromage. A beautiful cheese shop and tasting room in Hove, East Sussex. I was invited to taste a selection of locally produced cheeses and choose a few so I could develop some recipes using this Sussex produce. It was difficult to choose but eventually I decided on the Burwash Rose, Brighton Blue and Cornerstone. This salad recipe highlights the Burwash Rose cheese. My recipes featuring Brighton Blue and Cornerstone will follow on the blog soon.
Burwash Rose cheese is a semi soft cheese inspired by traditional Trappist cheese making methods, and named after the village Burwash in East Sussex. It is also the current winner of the 'best British semi-soft cheese' at the 2012 British Cheese Awards.
Burwash Rose is produced by The Traditional Cheese Dairy in Stonegate -
using raw milk from a closed herd of British Frisian Cows on Lullings Farm in Cuckfield.
Burwash Rose is washed in rose water for the first two weeks of its affinage (maturing process) which produces a wonderful floral quality on the rind.
When I discovered this I immediately thought of fresh, fruity combinations with a Middle Eastern influence. I did not want to lose the flavour of the cheese so was careful to choose ingredients that worked well and were complementary.
The pomegranate and peach add a lovely contrast to the sticky, pungent Burwash Rose.
To highlight the fresh, clean taste of the salad I kept the dressing to a simple squeeze of lemon juice and glug of olive oil as I didn't want to distract from the cheese. The fresh basil complements the fragrant Burwash Rose and the little flecks of red chilli give it a spicy bite which I think is lovely against the ripe, juicy fruit.

This is a really simple salad to prepare - ready in a few minutes and full of vibrant flavours and textures. Perfect for a Summer picnic or lunch. Enjoy!

I hope you give this recipe a go and let me know what you think. Your comments are welcomed.
Burwash Rose Cheese Salad with Pomegranate, Peach and Chilli
recipe by: chip butties and noodle soup
preparation time: 5-10 minutes
ingredients:
225g Burwash Rose Cheese - sliced
3 ripe peaches - sliced into segments
150g leaves (I used baby spinach and wild rocket)
1 small bunch basil chopped
1 red chilli (de-seeded and finely chopped)
a few glugs extra virgin olive oil
method:
get a large bowl and add all the salad ingredients, add the lemon juice and olive oil, salt and pepper to taste then gently toss together

serve on a large platter with a good bread on the side.
#EatDrinkSussex highlights Sussex food and drink produce. If you would like to feature on #EatDrinkSussex or have any suggestions please either leave a comment on the blog or contact me via Twitter and I will be in touch.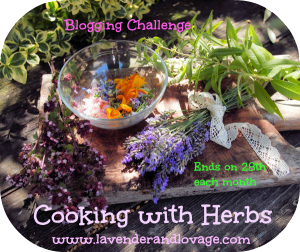 I have also entered this recipe into