I am a little bit in love with this recipe for
Instant Homemade Pickles
by
Abel and Cole
.
There is a time and a place for long and slow cooking but there is also occasionally the need for a quick and instant recipe. This is one of those times - when all that will do is a pickle. You may of course not have those times and only occasionally fancy a pickle - either way this is a great recipe which I hope you try out and enjoy as much as I do.
This recipe (
adapted from Abel and Cole
) creates a
fresh, crunchy pickle
full of flavour. They are on the sweet side of sour which I like with pickles but still have a satisfying tang and sourness from the vinegar.
Now being of Polish descent I think I am genetically programmed to crave pickles on a regular basis so you may think I am biased. But these are ready in 15 minutes, eaten in about the same time and utterly delicious - a new favourite!
My Instant Spiced Pickles is my take on Abel and Cole's recipe
and I can't wait to try it again.
I added a couple of thinly sliced carrots and an onion to my version inspired by tangy escabeche recipes. I also had an inkling that a bit of garlic and chilli would do no harm to this recipe, so threw them into the mix too. As readers of my blog will know I am a big spice fan - and love exploring new flavour combinations. The addition of coriander and cardamon adds a lovely citrus and fragrant warmth to the finished recipe.
Cucumber with mint is a perfect match, so the addition of this herb was an easy choice, but fresh coriander would also have been good here. I added a couple of
hot red chillies
which I pierced to let the spiciness infuse quickly.



D

o feel free to play around with your flavours and ingredients - as long as you keep your ratios of sugar and vinegar the same you should still create a lovely 15 minute pickle. I think for my next attempt I will make a courgette pickle - heavy on the dill, and maybe with a smidge

of lemon zest...
I served these alongside some pâté tartines for an easy starter, but also had them at lunchtime with cheese and breakfast the next day with a bit of ham on wholemeal toast....then they ran out and I was a little sad. But in 15 minutes you can be back to where you were before they ran out - yay and happy happy joy joy!
Do please let me know how you get on and what different flavour combinations you try out.
Instant Spiced Pickles (...well 15 minute pickles!)
preparation time: 5 minutes
+ 15 minutes waiting/pickling time
ingredients:
1 cucumber - thinly sliced
2 carrots - thinly sliced
1 onion - thinly sliced
1 heaped tbs coriander seeds
4 cardamon pods - (crushed to release the flavour)


2-3 sprigs fresh mint
1 clove of garlic


1-2 chilli peppers - (pierced several times to allow the spice to infuse)




1 tsp sea salt (or to taste)




8 tbs Cider/white wine vinegar




4 tbs Sugar
2 tbs boiling water
method:
get a large bowl and dissolve the sugar into the boiled water

next add all your other ingredients into the bowl and mix well

decant into a sterilised/air tight jar. I used a Kilner type jar

wait for 15 minutes to allow the flavours to infuse/lightly pickle

serve straight from the jar, or if your are being posh as an accompaniment to other things. Great with cheese or

pâté or as part of a buffet or picnic menu.
This pickle lasts a couple of days in the fridge, but you will probably finish them before that!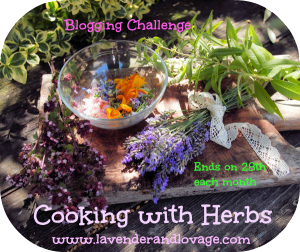 I have also entered this recipe into