Cornerstone cheese risotto with butternut squash, chorizo and rosemary
As part of my #EatDrinkSussex blog series I have been developing some recipes using Sussex cheese supplied by La Cave a Fromage in Hove, East Sussex. This recipe for Cornerstone cheese risotto with butternut squash, chorizo and rosemary is the next in my series highlighting Sussex food and drink.
The Cornerstone cheese is made by a Sussex producer and matured by La Cave a Fromage themselves for a period of 6-8 weeks. Cornerstone is a soft, creamy cheese with a great aroma. If you like your cheese with a bit of punch this is it. The slightly salty and pungent flavour of this cheese works well with the sweetness of the butternut squash and the spiciness of the chorizo. The rosemary adding a herbal, fresh note to cut through the rich risotto. A tasty and seasonal Summer risotto.
The key to this risotto dish is the regular stirring which helps release the starches in the rice and produce a beautifully creamy textured risotto. I hope you give this recipe and Cornerstone cheese a try and let me know how you get on. Buon Appetito!
Cornerstone cheese risotto with butternut squash, chorizo and rosemary
recipe author: Chip butties and noodle soup
serves 4
preparation time:
10 minutes
cooking time:
30-40 minutes
ingredients:
400g Arborio rice
1200ml stock (chicken or vegetable stock)
1 onion finely chopped
2 crushed cloves garlic
1 spring of rosemary - finely chopped
150g Cornerstone cheese
100g chorizo* - chopped
1 butternut squash - chopped into approx. 1cm square dice
2 tbs olive oil
chopped parsley to garnish
salt and pepper
*You can of course leave the chorizo out and have a lovely vegetarian risotto instead :-)
method:
heat a large saute pan or saucepan then add your olive oil

add your chopped onion, garlic and rosemary and fry for about 5 minutes over a medium heat until softened.

add your chopped butternut squash and chorizo and continue cooking over a medium heat for a few minutes until the squash is lightly caramelized.

next add your Arborio rice and stir until the rice grains are coated and it absorbs the flavours in the pan - this should take about 2-3 minutes

next add your hot stock - 1 ladleful at a time - stirring after every addition.

repeat until all your stock is absorbed. The rice should have a nice creamy texture, and still have a bit of 'bite' (al dente).

take off the heat then crumble and stir in half the Cornerstone cheese. Check for seasoning.

plate up and garnish with chopped parsley and the remaining cheese in thin shavings. Serve immediately. This would be good served with a simple green salad on the side.
You can follow
La Cave a Fromage
on
Twitter
#EatDrinkSussex is hosted by chip butties and noodle soup and highlights Sussex food and drink produce. If you would like to feature on #EatDrinkSussex or have any suggestions please either leave a comment on the blog or contact me via Twitter and I will be in touch.
Check out my other #EatDrinkSussex recipes: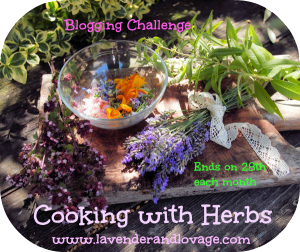 I have also entered this recipe into